*Discount automatically applied. Offer ends 30th November
Specialist accessible bike insurance from cycleGuard
Accessible bike cover to help keep everyone in the saddle
Everyone should be able to enjoy cycling, no matter what challenges you may face. At cycleGuard, our cover can help protect a wide range of accessible bike types that are designed to open up cycling for everyone.

Over 20 years of Guardcover, supporting your passion
Why protect your accessible bike with cycleGuard?
See how cycleGuard can protect you, your accessible bike and accessories
20 Years of Experience
We know what it takes to protect the things that matter to you.
Quick and Simple
We make it easy for you to find the right policy for your bike and kit.
0% Monthly Payment
Spread your payments across the year at no extra cost.
UK Customer Service
Our customer service team is ready to help you with all your questions.
Online Account
Your online account is an easy way to access and manage your policies 24/7.
Multi-bike Discount
Cover multiple bikes on one policy, saving you time and money.
What's included in my accessible bike insurance?
What am I covered for?
If you like to get out about to cycle as often as you can, then you will want to be sure that your accessible bike is protected.
Theft and Accidental Damage
Had a bump or a scrape on your accessible bike?
If your accessible bike is stolen from your home or damaged in a crash or accident whilst out training or just clocking up the miles, cycleGuard is there to help get you back on your ride. Cover available for bikes up to £20,000. Security and lock requirements apply.
Cycle Rescue
What happens if your accessible bike breaks down?
If your accessible bike 'breaks down' or you suffer an injury and can't finish your ride, our UK Cycle Rescue cover is there 24/7 to help you get home or to an alternative safe place. Cover applies when you're more than a quarter of a mile away from your home.
Cover Abroad
Heading overseas with your accessible bike?
If your ride takes you outside of the UK, our cover for your accessible bike and accessories will automatically include 30 days cover in the EU. Worldwide cover option also available.
New for Old
Why should you lose out when making a claim?
We understand what your bike means to you, which is why we offer genuine new for old replacement, and we don't depreciate the value of your bike when you make a claim. Proof of purchase needed when making a claim.
In-Vehicle Cover
Is your accessible bike covered in the car?
You can rest easy when you're away from home and your accessible bike is being securely stored in your car or secured to your bike rack, as we automatically include theft cover for bikes left in or on unattended vehicles. Security requirements apply.
Get a quote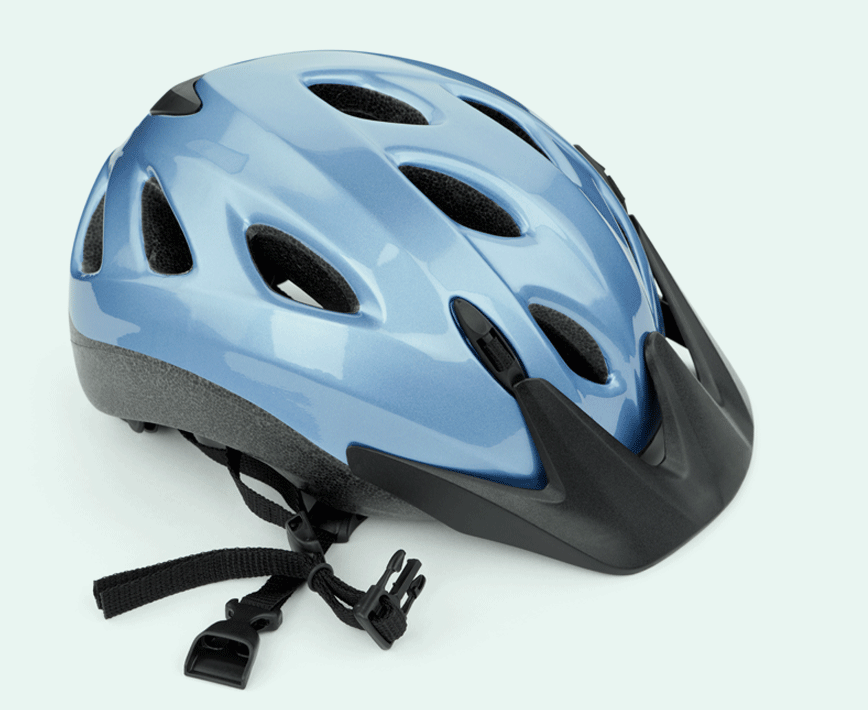 Optional extras for your accessible bike
Global Travel - For those rides that are further away, extend your cover to include 12 months worldwide. With up to £300 bike box cover and up to £150 emergency bike-hire if your accessible bike is stolen or damaged. Max. 60 days per trip.
£5m Public Liability - If you accidentally injure someone or damage their property while out cycling, we can provide up to £5m to protect against the costs of liability claims made against you. Cover only applies in the UK.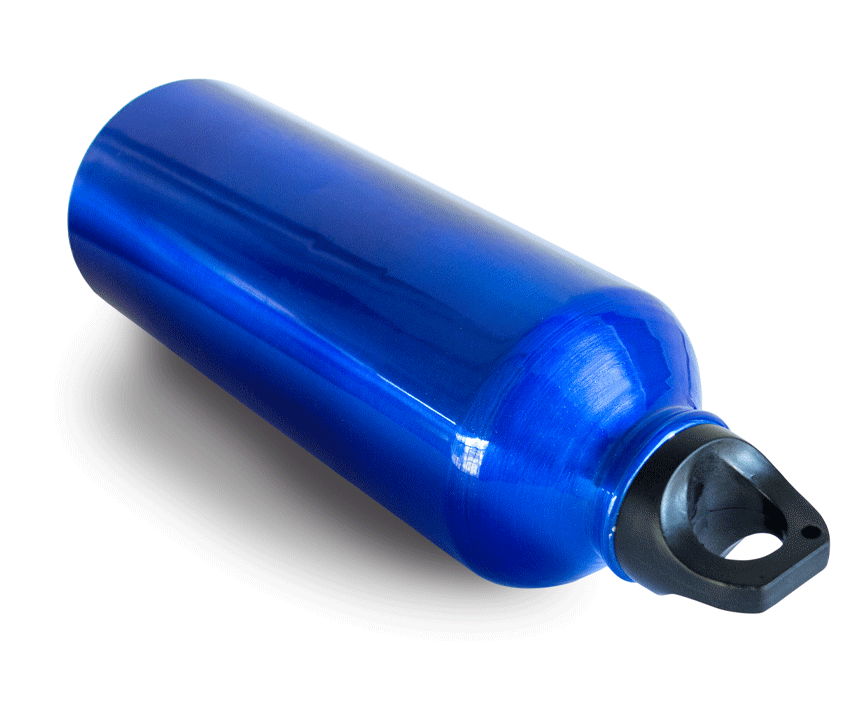 Personal Injury - Up to £25,000 cover for treatments and incidental costs following a cycling-related injury, aimed at helping you to recover and get back on the road. Excludes pre-existing conditions.
Race and Compete - Extends your policy to amateur race events and covers the cost of up to £750 in race fees and £500 in associated travel and accommodation if you are injured and can't make the start-line.
Frequently asked questions about accessible bikes
Want to find out more about our accessible bike cover?
If you're wondering what our accessible bike insurance includes, then we've answered a few questions here!
What types of accessible / adapted bikes do you cover?
We can cater for any adapted bike that fits in to our definition of a bicycle, so whether it's a recumbent, low-step, hand or wheelchair cycle, we can provide you with the cover that you need. If you are unsure about your bike model, or you have made adaptions yourself, then give us a call so we can make sure you have the right cover in place.
Can you insure more than one accessible / adapted bike on a policy?
You can cover up to 10 bikes on one policy and automatically receive our Multi-bike Discount when you insure more than one bike on the same policy. You can cover all types of bikes on the one policy for you and other family members who live with you.
How does Cycle Rescue work?
If your policy start date is from the 1st March 2022 onwards:
We will reimburse you or a member of your family for the cost of a single taxi journey, up to a maximum of £200, to your onward destination or insured location with your insured bicycle, if you are unable to complete your cycling journey in the event of:
the theft of the insured bicycle, or
accidental damage to the insured bicycle, or
irreparable breakdown of the insured bicycle, or
irreparable puncture to the insured bicycle, or
an injury whilst cycling the insured bicycle.
Cover applies within the United Kingdom only, and for incidents that occur more than 1 mile from our insured location. A valid receipt from a registered taxi company will be required as proof of expenditure, which can be included within your claim.
If your policy start date is before the 1st March 2022:
You will receive a contact number for "Call Assist" the recovery breakdown providers. We would recommend that you store this number on your mobile phone or in an accessible place when you are out cycling. Call Assist have over 1,500 recovery agents and will despatch the nearest one to recover you and your bike. They will then travel to your location and transport you to the nearest one of the following:
A suitable cycle repair shop
An appropriate railway station
A car rental agency
The nearest overnight accommodation
Your home
What is Public Liability insurance for accessible bikes?
Public Liability is known by a couple of different names, personal liability or Third Party Liability. It provides cover against damage to persons or property caused by your proven negligence. At cycleGuard, we will pay up to £5million to indemnify you or a member of your family against legal liability for accidental bodily injury or death to any person or accidental damage to third party property which arises from use of your accessible bike. Cover is available for those aged 16 or older.
I don't have receipts for all of my accessible bike accessories. How can I prove ownership?
It's particularly important that you have proof of ownership of any major accessible bike parts and locks. Proof of this could be packaging, manuals or photo of all the relevant parts, clearly showing the make (and model if applicable) of that item.
In addition, bank or credit card statements can be provided and, on some occasions, retailers may be able to provide duplicate receipts for larger purchases.
Do you cover more than one bike on a policy?
Yes, we can cover yours and your family's bikes on one policy, which will automatically include your Multi-bike Discount, with a maximum combined value of £20,000. If you're looking for insurance for accessible bikes over this amount, then please contact us by either:
Am I covered if I lend, loan or hire my accessible bike to another person?
Your accessible bike will be covered for use by other members of your family. A family member means parents, spouse, partner, siblings or children / step children, but only when living at the same insured location (where your insured bike(s) is usually kept, which should also be your main place of residence). Our electric mountain bike cover is only available to cyclists aged 14 years or over.
Our Race and Compete cover option will also extend cover to riders at the same cycling or triathlon club.
What value should I insure my accessible bike for?
The value should be the current, new undiscounted cost including VAT from a reputable dealer at the time you apply. End of season offers, and bargains do not count as the usual price.
What is the maximum value of accessible bikes you insure?
We are able to offer a quotation up to a maximum value of £20,000 for individual accessible bikes or multiple bicycles. You can insure up to 10 bicycles on one policy providing the total value does not exceed the £20,000 limit.
If you have an accessible bike or bicycles over that value, we may be able to offer you a quotation. You can either call us for your individual quote on: 0333 004 3444, or alternatively you can email us at: support@guardcover.co.uk
Do you only cover UK residents?
Yes. You must be a UK resident and domiciled in the UK.
Is there an excess on this policy?
Yes, the excess amount will depend on the type and value of the claim.
Claim amount is under £1,500 = excess of £50
Claim amount £1,500 to £2,999 = excess of £100
Claim amount £3,000 to £4,999 = excess of £150
Claim amount is over £5,000 = excess of £200
For Public Liability claims, the first £500 of each claim arising from damage to third party property.
Can I add or make changes to the policy at any time?
Yes, you can make changes to your policy by simply logging in to your online account here, or by calling us on: 0333 004 3444
You can add or delete insured items and change some aspects of your policy. Note that additions will incur additional costs. Additional premiums are charged on a pro rata basis from the date of change. Any cover options that you choose can only be added or removed when you first buy the policy or at renewal.
What is the minimum / maximum age to get cover?
The minimum age for the main policyholder is 18. Public Liability and Personal Accident cover (if you have chosen to include this on your policy) will only apply to anyone aged 16 or over at the time of any incident, and total permanent disablement cover is only available for anyone aged 65 or under.
I have previously had a criminal conviction. Will this affect my cover?
You must disclose any criminal convictions which have not been spent under the Rehabilitation of Offenders Act 1974. If you are in any doubt as to whether this applies to you, you should call us to discuss your individual circumstances.
I have previously made a claim. Will this affect my cover?
You need to tell us about any cycle related losses or claims you have had within the last three years, whether insured or not. It is important that you make an honest disclosure of any previous claims or losses, as this could invalidate your cover.
Am I covered to take my accessible bike abroad?
Yes, your policy will cover you for 30 days in the EU as standard, with the option to extend to annual worldwide cover (maximum 60 days per trip).
Please note that the Cycle Rescue cover, Claims Bike Hire and Public Liability cover option only applies to the United Kingdom. Public Liability cover is excluded from North America.
Does your policy cover accessible bikes while on a plane?
Provided your accessible bike is suitably packed in a bike bag or box and you have a receipt from the airline that your accessible bike was checked onto the aircraft, then your bike would be covered against accidental damage. While under the responsibility of your transport provider, we don't include cover against theft.
Extend your cover to include our Global Travel option and your bike box will be covered for up to £300 for accidental damage.
Does your policy cover accessible bikes stored outside overnight?
When your accessible bike is within the direct boundaries of your insured location (where your insured bike(s) is usually kept, which should also be your main place of residence), and if it is not being stored in a fully enclosed and locked building or cycle storage unit, your bike needs to be locked to an immovable object through the frame of the bike, with an approved lock.
If the bike is stored in a communal hallway it will only be covered if the hallway is on the same floor as your insured location and, again, your bike needs to be locked to an immovable object, through the frame of the bike, with an approved lock. The same lock requirements apply if your bike is stored in a "Communal Cycle Storage Area".
When you are away from the home, such as at a campsite, you would be able to lock the bike to an immovable object with an approved lock, through the frame of the bike and leave it unattended for up to 24 hours.
I live in a flat and have access to a private, communal cycle storage area. Can I be covered?
Yes, we can cover accessible bikes stored in a "Communal Cycle Storage Area" providing they are locked through the frame to an immovable object with an approved lock.
We class a Communal Cycling Storage Area as: a fully enclosed residential cycle parking specific compound that is securely locked (only accessible through a lockable entrance which can only be opened by key or access code) and specifically dedicated to your insured location.
Is my accessible bike only covered at the address I've given? Or will my accessible bike be covered whilst locked at work?
Providing you follow the security and lock requirements (you can find these here) your accessible bike is covered whether at home, work or out on the trails anywhere in the UK and for up to 30 days in the EU.
It's very important that wherever you leave your bike, that it is securely locked through the frame, to an immovable object with an approved lock and is not left unattended, when you are away from your insured location, for more than 24 hours.
Do I need specific security on my vehicle or where I keep my accessible bike?
Yes, the requirements are quite specific in terms of types of locks and security devices. For more details, see our policy wording or take at our lock requirements here.
I have accessories on my accessible bike that are non-removable, such as mud guards, and bike pedals. If my bike is stolen, would I need to inform you of these additions? Or can I claim the insured value that I've increased to include the value of the accessories?
You need to include the value of your bike and any fixed accessories or replacement parts when taking out the policy. If you buy accessories later and add them to your bike, you can update the value of your bike through your online account or call on: 0333 004 3444
What are your approved locks for accessible bikes?
It is a condition of your insurance that you use an approved lock appropriate with the value of your accessible bike. You can find our approved locklist which details our requirements here. Our approved lock list has been created to make sure that the best level of defence is being provided against cycle theft. When the lock is in use, it must be placed through the frame of your bike and secure the bike to an immovable object
For your accessible bike to be covered and for any claims to be successful you must make sure that the lock that you are using is in-line with our approved lock list and the security requirements.
Making a claim with cycleGuard
We've made making a claim so easy
If your accessible bike has been stolen or damaged, we know how distressing it can be. That's why we'll do everything possible to deal with your claim promptly and get you back out riding again. Our easy-to-use claims process is listed below with some helpful information regarding what to do if you need to make a claim.
1. Call the police
If you've been the victim of theft or malicious damage to your accessible bike, your first port of call should be to inform the police.
2. Contact our claims team
Contact our in-house UK team to make your claim. You can call us on:
0333 004 1999 to get started, or alternatively, you can email us with details of your claim at: claims@guardcover.co.uk
3. Make your claim
We'll provide you with your claim reference and talk you through the next steps. Should we need any further information to help process your claim, we can explain what's needed and support you.
cycleGuard customers say this...
We pride ourselves on delivering a personal service to every cyclist that we help protect. You don't have to take our word for it though, check out some of our independent reviews to see what our customers have to say! If you'd like to leave your opinion, good or bad we encourage you to submit a review too.