Activities we cover
Find out which activities are included in our cover
What type of cycling do you do?
Cycling activities we cover at cycleGuard
From fast and powerful racing bikes, road bikes and mountain bikes, to the more leisurely paced eBikes (electrically assisted pedal cycles), commuter bikes and family rides, we can cover you no matter what type of bicycle you own, along with your cycling accessories.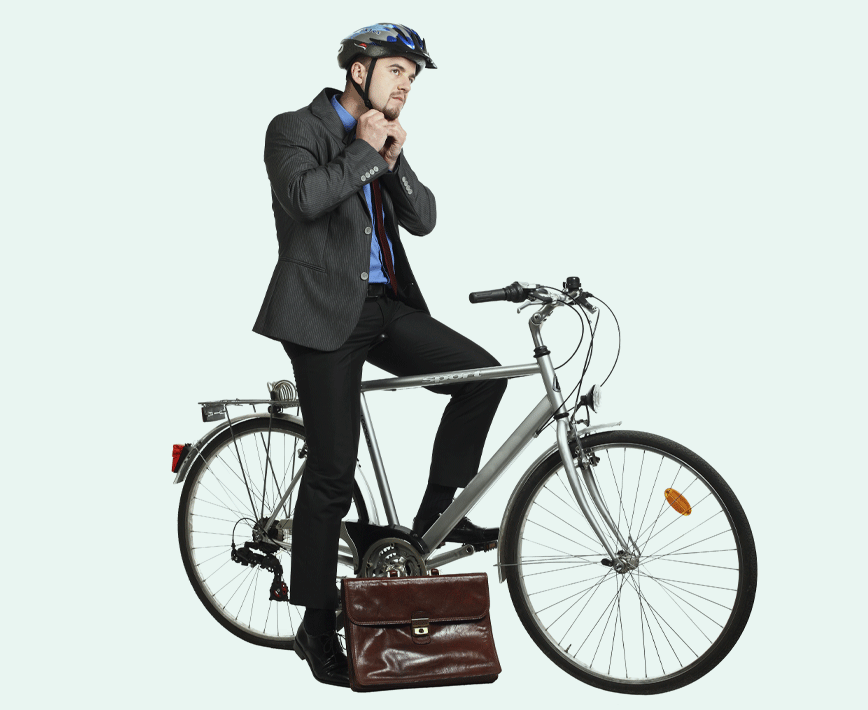 Commuter
Biking to work to increase your fitness, or just fed up of losing hours sat in traffic? Either way, your bike and accessories are an essential part of your working life, so you'll want to make sure that they are protected should the worst happen. Our cover includes protection for Public Liability and can be extended to help cover the cost of medical bills if you're injured on your commute.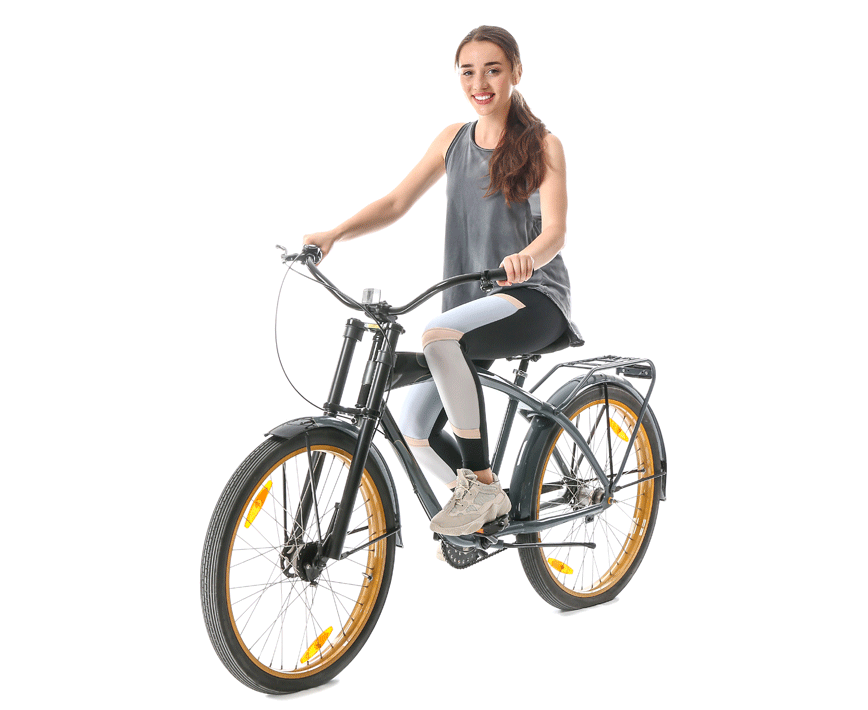 Leisure
If you prefer to cycle at your own pace, or just take your bike out on occasion, cycleGuard can provide with cover that protects your bike and accessories. Our policy includes protection if your bike is stolen or damaged and we can also provide you with a replacement should you need one. With cycleGuard insurance, it doesn't matter how often you use your bike, if cycling is part of your life then we can keep you covered.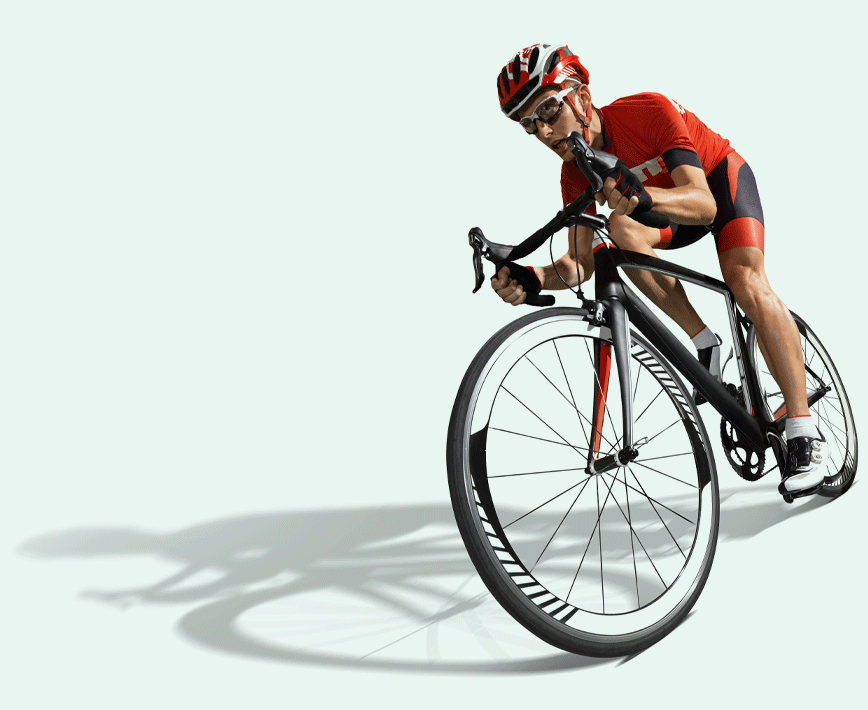 Sports and competition
Do you relish the speed and adrenaline of cycling competitions and races? If challenging your self to beat a personal best is a goal, then we can provide the cover you need. Our protection can be extended to include compensation if a race that you have entered has been cancelled. As well as your bike, we can also cover your race clothing should it become damaged while you battle for the finish line.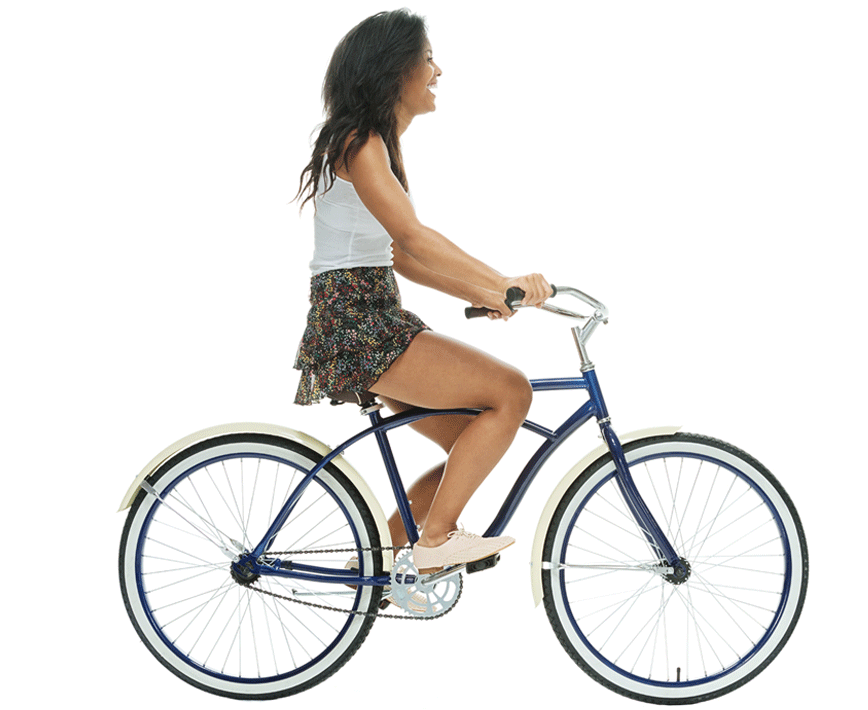 Students
If you're using pedal power as a cheaper way to get around, then you'll want to make sure your bike is insured against damage or theft. Our insurance includes cover should your bike become damaged on your way to and from class. We can also provide you with optional cover that provides expert legal advice should you fall victim to a pesky pothole or civil claims from other road users.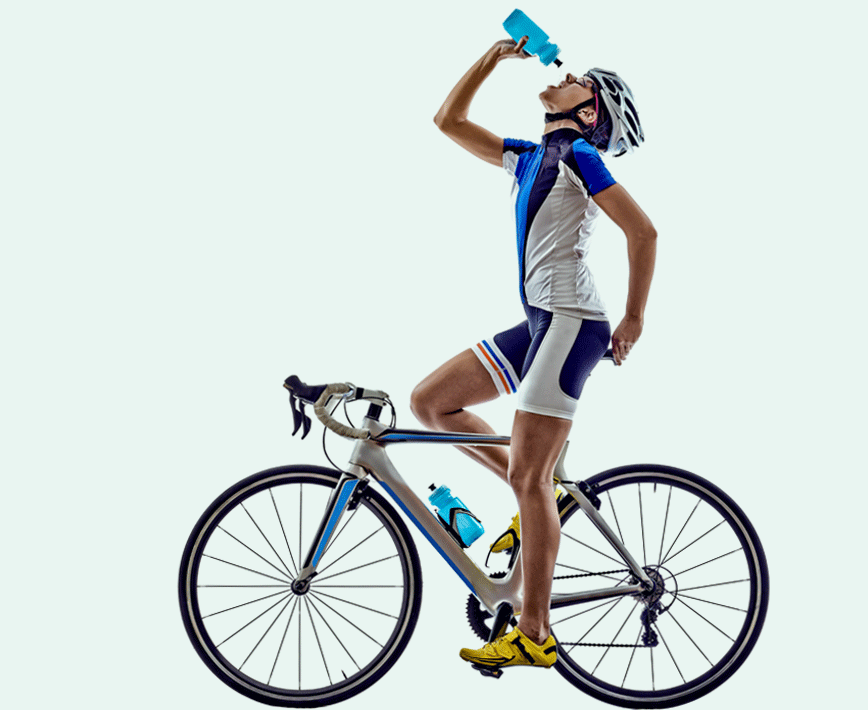 Triathlon
As a triathlete, you want a bike built for agility, acceleration and reliability, which is what will help you to get to the front of the race. Not only is your triathlon bike a highly prized asset, but your triathlon and cycling accessories are also essential for you to succeed. Our cover can provide protection for you, your triathlon bike and accessories while you're put through your paces.
Frequently asked questions about bikes
Want to find out more about our bike cover?
If you're wondering what our bike insurance includes, then we've answered a few questions here!
What type of electric bikes can cycleGuard cover?
An electric bike, or an eBike, is an 'electrically assisted pedal cycle' (or EAPC). An eBike has a motor, usually either in the bottom bracket between the cranks or within the rear wheel hub, which is used to assist the rider when needed.
In order to be classed as an electric bike, an eBike cannot be subject to the UK Road Traffic Act requirements. We can cover eBikes that meet the following specification:
Any electrically-assisted pedal cycle (EAPC) that must still be powered by human pedalling and is only being assisted by electrically-motored power

Does not require any key or ignition switch

Has a motor with a maximum continuous rated power of 250W

Has a motor with a cut-off, when unassisted at 3.7mph

Has a motor with a cut-off, when assisting whilst being pedalled at 15
We are unable to cover any form of speed pedelec, speed eBike, e-scooter, e-moped or e-motorbike. We can only cover an EAPC / eBike if it is being ridden by someone aged 14 or over.
Can I insure my cycle clothing?
Yes! If you're taking part in an upcoming cycling event, then our Race and Compete option means that you can cover up to £200 of cycle clothing that is lost or damaged in a transition area. Include any of your cycle related clothing and equipment in our Accessories Cover and you can cover up to £2,500 worth of kit against theft and accidental damage.
Do you cover more than one bike on a policy?
Yes, we can cover yours and your family's bikes on one policy, which will automatically include your Multi-bike Discount, with a maximum combined value of £20,000. If you're looking for insurance for triathlon bikes over this amount, then please contact us by either:
Am I covered if I lend, loan, or hire my bike to another person?
Your bike will be covered for use by other members of your family. A family member means parents, spouse, partner, siblings, or children / step children, but only when living at the same insured location (where your insured bike(s) is usually kept, which should also be your main place of residence).
Our Race and Compete cover option will also extend accidental damage cover to riders at the same cycling or triathlon club.
What value should I insure my bike for?
The value should be the current, new undiscounted cost including VAT from a reputable dealer at the time you apply. End of season offers, and bargains do not count as the usual price.
What is the maximum value of bikes you insure?
We are able to offer a quotation up to a maximum value of £20,000 for individual bikes or multiple bicycles. You can insure up to 10 bicycles on one policy providing the total value does not exceed the £20,000 limit.
If you have a bike or bicycles over that value, we may be able to offer you a quotation. You can either call us for your individual quote on: 0333 004 3444, or alternatively you can email us at: support@guardcover.co.uk
Do you only cover UK residents?
Yes. You must be a UK resident and domiciled in the UK.
Is there an excess on this policy?
Yes, the excess amount will depend on the type and value of the claim.
Claim amount is under £1,500 = excess of £50

Claim amount £1,500 to £2,999 = excess of £100

Claim amount £3,000 to £4,999 = excess of £150

Claim amount is over £5,000 = excess of £200
For Public Liability claims, the first £500 of each claim arising from damage to third party property.
Can I add or make changes to the policy at any time?
Yes, you can make changes to your policy by simply logging in to your online account here, or by calling us on: 0333 004 3444
You can add or delete insured items and change some aspects of your policy. Note that additions will incur additional costs. Additional premiums are charged on a pro rata basis from the date of change. Any cover options that you choose can only be added or removed when you first buy the policy or at renewal.
What is the minimum / maximum age to get cover?
The minimum age for the main policyholder is 18. Public Liability and Personal Accident cover (if you have chosen to include this on your policy) will only apply to anyone aged 16 or over at the time of any incident, and total permanent disablement cover is only available for anyone aged 65 or under.
I have previously had a criminal conviction. Will this affect my cover?
You must disclose any criminal convictions which have not been spent under the Rehabilitation of Offenders Act 1974. If you are in any doubt as to whether this applies to you, you should call us to discuss your individual circumstances.
I have previously made a claim. Will this affect my cover?
You need to tell us about any cycle related losses or claims you have had within the last three years, whether insured or not. It is important that you make an honest disclosure of any previous claims or losses, as this could invalidate your cover.
Am I covered to take my bike abroad?
Yes, your policy will cover you for 30 days in the EU as standard, with the option to extend to annual worldwide cover (maximum 60 days per trip).
Please note that the Cycle Rescue cover, Claims Bike Hire and Public Liability cover option only applies to the United Kingdom. Public Liability cover is excluded from North America.
Does your policy cover bikes whilst on a plane?
Provided your bike is suitably packed in a bike bag or box and you have a receipt from the airline that your bike was checked onto the aircraft, then your bicycle would be covered against accidental damage. While under the responsibility of your transport provider, we don't include cover against theft.
Extend your cover to include our Global Travel option and your bike box will be covered for up to £300 for accidental damage.
Is my bike only covered at the address I've given? Or will my bike be covered whilst locked at work?
Providing you follow the security and lock requirements (you can find these here) your bike is covered whether at home, work or out on the trails anywhere in the UK and for up to 30 days in the EU.
It's very important that wherever you leave your bike, that it is securely locked through the frame, to an immovable object with an approved lock and is not left unattended, when you are away from your insured location, for more than 24 hours.
I live in a flat and have access to a private, communal cycle storage area. Can I be covered?
Yes, we can cover bikes stored in a "Communal Cycle Storage Area" providing they are locked through the frame to an immovable object with an approved lock.
We class a Communal Cycling Storage Area as: a fully enclosed residential cycle parking specific compound that is securely locked (only accessible through a lockable entrance which can only be opened by key or access code) and specifically dedicated to your insured location.
Does your policy cover bikes stored outside overnight?
When your bike is within the direct boundaries of your insured location (where your insured bike(s) is usually kept, which should also be your main place of residence), and if it is not being stored in a fully enclosed and locked building or cycle storage unit, your bike needs to be locked to an immovable object through the frame of the bike, with an approved lock.
If the bike is stored in a communal hallway it will only be covered if the hallway is on the same floor as your insured location and, again, your bike needs to be locked to an immovable object, through the frame of the bike, with an approved lock. The same lock requirements apply if your bike is stored in a "Communal Cycle Storage Area".
When you are away from the home, such as at a campsite, you would be able to lock the bike to an immovable object with an approved lock, through the frame of the bike and leave it unattended for up to 24 hours.
I have accessories on my bike that are non-removable, such as mud guards, and bike pedals. If my bike is stolen, would I need to inform you of these additions? Or can I claim the insured value that I've increased to include the value of the accessories?
You need to include the value of your bike and any fixed accessories or replacement parts when taking out the policy. If you buy accessories later and add them to your bike, you can update the value of your bike through your online account or call on: 0333 004 3444
Do I need specific security on my vehicle or where I keep my bike?
Yes, the requirements are quite specific in terms of types of locks and security devices. For more details, see our policy wording or take at our lock requirements here.
What are your approved locks for bikes?
It is a condition of your insurance that you use an approved lock appropriate with the value of your bike. You can find our approved locklist which details our requirements here. Our approved lock list has been created to make sure that the best level of defence is being provided against cycle theft. When the lock is in use, it must be placed through the frame of your bike and secure the bike to an immovable object
For your bike to be covered and for any claims to be successful you must make sure that the lock that you are using is in-line with our approved lock list and the security requirements.
Making a claim with cycleGuard
We've made making a claim so easy
If you've suffered damage to or theft of your bike, we know how distressing it can be. That's why we'll do everything possible to deal with your claim promptly and get you back out cycling again. Our easy-to-use claims process is listed below with some helpful information regarding what to do if you need to make a claim.
1. Call the police
If you've been the victim of theft or malicious damage to your bike, your first port of call should be to inform the police.
2. Contact our claims team
Contact our in-house UK team to make your claim. You can call us on:
0333 004 1999 to get started, or alternatively, you can email us with details of your claim at: claims@guardcover.co.uk
3. Make your claim
We'll provide you with your claim reference and talk you through the next steps. Should we need any further information to help process your claim, we can explain what's needed and support you.
cycleGuard customers say this...
We pride ourselves on delivering a personal service to every cyclist that we help protect. You don't have to take our word for it though, check out some of our independent reviews to see what our customers have to say! If you'd like to leave your opinion, good or bad we encourage you to submit a review too.