Cycle to Work Day 2023: When is it and how can you get involved?
When is Cycle to Work Day?
Cycle to Work Day is on August 3rd this year and it's one of the biggest cycling community events in the UK. 2023 marks the eleventh year that Cyclescheme is running the event.
How do you take part in Cycle to Work Day?
It might feel like you have to be good at cycling to participate, but the event is made for everyone. If you haven't cycled in years or even if you've never cycled at all, you can still join in and take part. To make participating in the cycling action easy, Cyclescheme is using the free Love to Ride online community to easily log rides both during the day and after to encourage cycling as both a method of commute and exercise by rewarding you for your efforts.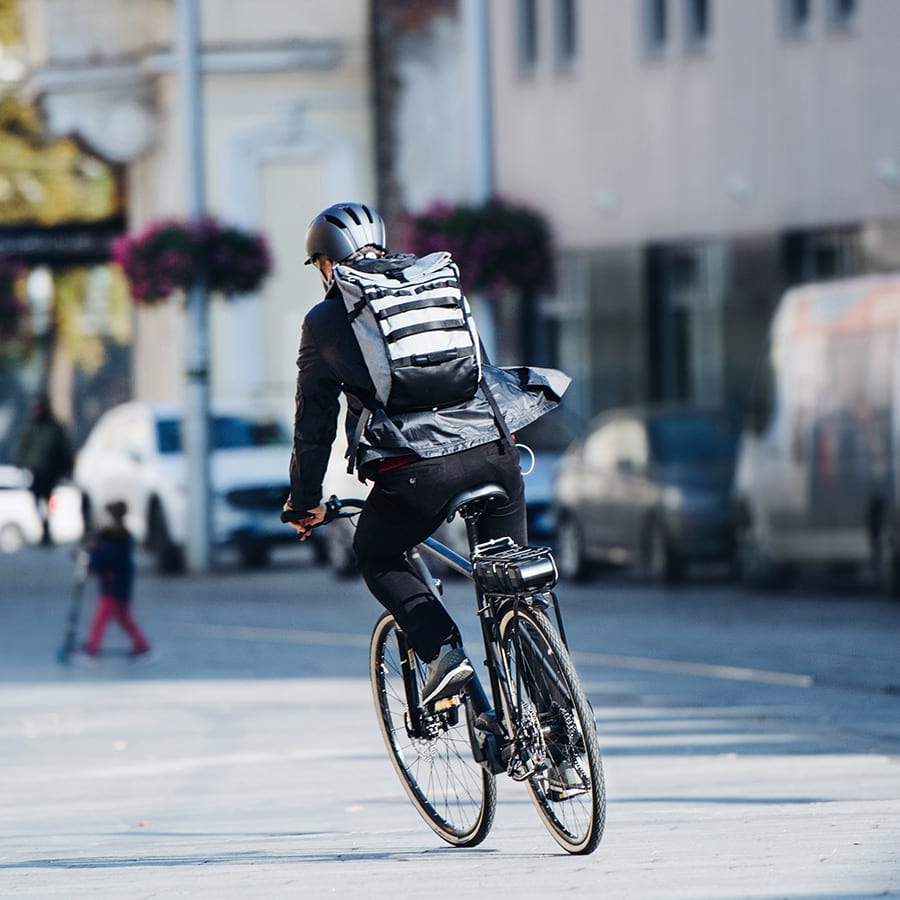 What are the benefits of cycling to work?
Taking a bike to work has many benefits. Around 180,000 people a year participate in cycle to work schemes. Here are some of the main benefits of cycling to work:
Riding a bike for 30 minutes a day helps build muscle strength and flexibility
Cycling enhances balance, posture and coordination
Cycling also decreases stress levels and strengthens emotional wellness
You can find out more about the health and mental wellbeing benefits of hopping on the bike right here!
Are cycle to work schemes worth it?
Whether the cycle to work scheme is worth it depends entirely on your lifestyle. Employees who work from home may not be eligible for the scheme and in terms of tax savings, those paying a lower rate of tax will save about 32% off their bike and purchases, whereas those paying a higher rate of tax will save as much as 42%. It's also worth noting that if you choose to own your bike at the end of the scheme, you could make an even bigger saving.
Cycle to work schemes are essentially a government-backed incentive to get more people riding their bike to work. By taking part in a cycle to work scheme, you can get yourself a brand-new bike and accessories from a participating retailer and spread the cost over several months.
The main benefit of the cycle to work scheme for employees is that as soon as you've picked out a bike that you like, there's no need to pay any up-front cost. The cost of the bike will be spread out over your pre-tax paychecks, usually over 12 or 18 months depending on your scheme.
Both the employee and the employer can receive tax benefits from signing up to the cycle to work scheme. As the employee is sacrificing part of their salary, they then pay less tax and NIC. The employer is also able to save on NICs for each employee on the scheme, which works out as 13.8% of the value of the bike.
However, it isn't just the advantage of financial savings that make the cycle to work scheme so appealing to cyclists. The physical and mental benefits of cycling to work every day can actually make you more productive when you start the day – a win-win for both parties!
Is the cycle to work scheme a salary sacrifice?
The cycle to work scheme works as a salary sacrifice, which means employees won't need to pay anything up front for their bikes and accessories and instead spread the cost over their pre-tax salary.
Can I spend more than £1000 on a cycle to work scheme?
Yes. Employees can indeed choose a bike and accessories worth over £1000 as long as their employer receives approval from the Financial Conduct Authority (FCA).

TAGS
Leisure
Commuter
Road
Health