5 of the best cycling books
We've picked 5 of the very best cycling reads to keep you occupied!
There is no doubt that cycling has really grown in popularity over recent years to be bigger than ever. Whether you are simply a fan who likes to watch the Grand Tours on TV or a keen cyclist yourself, it is a sport with many followers. This rise in global popularity for cycling has also meant that the industry around it has grown too. This can certainly be seen in cycling literature, which has seen an influx of new books over the last 10 or 15 years. The cycling section in most bookshops now will have a pretty good choice of stories to read or practical guides to help.
But which are five of the best to try out?
1. The Death of Marco Pantani – Matt Rendell
Is there a more tragic figure in cycling than the late Marco Pantani? This gripping book by Matt Rendell is a real page-turner and traces the life of the infamous Italian cyclist. While Pantani was a great rider (he won both the Tour de France and Giro D'Italia in 1998), he was also somewhat flawed too. Beset by constant doping allegations, he ultimately descended into depression before his death from cocaine poisoning in 2004. If you want a book that captures the ambiguity of that period in pro cycling and the dramatic nature of Pantani's life, this is it.
2. Full Gas: How to Win a Bike Race - Tactics from inside the Peloton
If you have ever watched live cycling on TV and struggled to work out why certain things happen or why teams make certain calls, this is the ideal book to read. From author Peter Cossins, it takes readers right inside the heart of the racing peloton to find out. Winner of The Telegraph Cycling Book of the Year in 2019, it really is a fascinating insight into the tactics teams use. From bluffs to breakaways and more, this will tell you all you need to know about pro bike racing tactics.
3. The Official History of the Tour De France
Now that cycling is so popular, there are many well-known bike races across the planet each year. While things like the Vuelta may have their own prestige, king of the hill is still the Tour De France for many. Whether you cycle yourself and appreciate just how tough it is or simply like watching the thrilling action unfold, this top race always delivers. This book is the perfect celebration of the Tour De France with over 300 pictures and many stories from the race's proud history. Also included in the book are postcards, old newspaper articles and stickers to give you a real sense of the race's heritage.
4. My World - Peter Sagan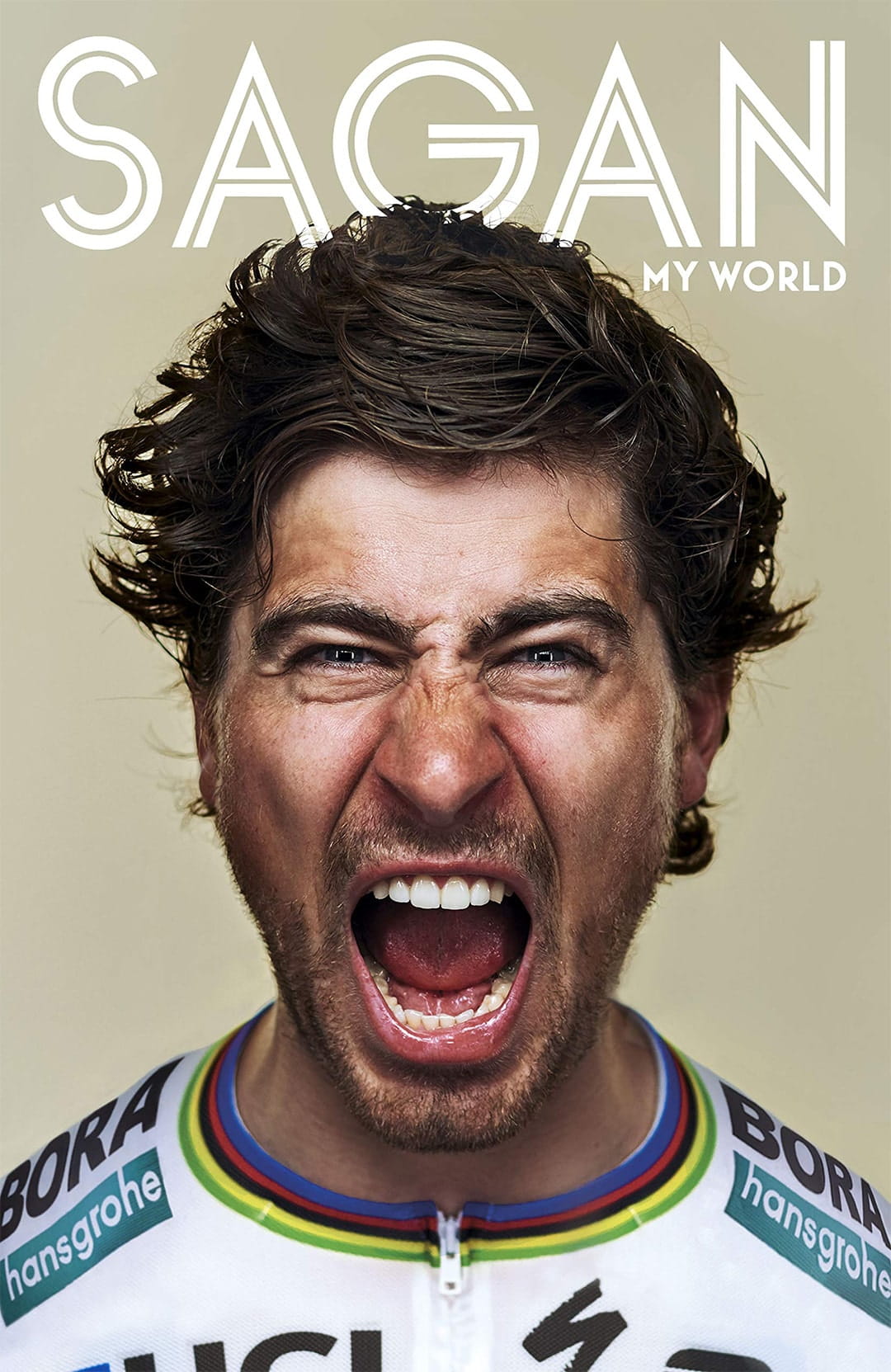 In 2019, Sagan became the first rider to win points classification at the Tour de France seven times.
A quick search online will throw up lots of cycling autobiographies from big names to try out. One of the best is certainly 'My World' by Slovak rider Peter Sagan. This supremely gifted cyclist has been one of the real success stories of recent times and won many prestigious titles and stages. This enthralling autobiography tells the story of how he got into cycling and takes you behind the scenes of modern pro cycling. A really entertaining read, it also showcases Sagan's unique personality to great measure.
5. Merckx: Half Man, Half Bike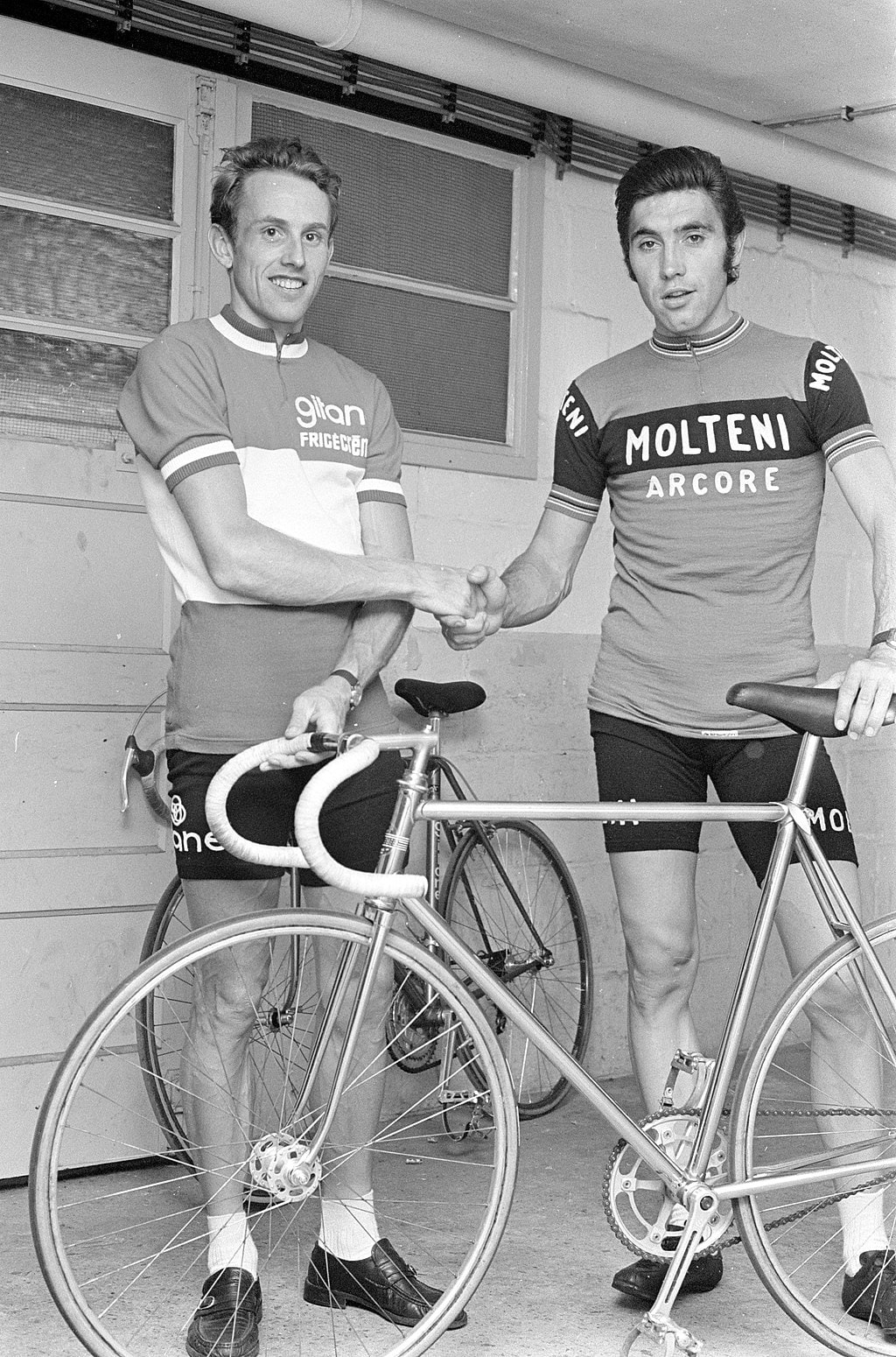 Joop Zoetemelk (left) and Eddy Merckx (right). Photo: Nationaal Archief, via Wikimedia Commons
Any keen cyclist or fan of the sport will know who Eddie Merckx is. Known as 'The Cannibal', this Belgian rider is widely seen still as the best pro rider ever. Riding from 1965 to 1978, Merckx won a massive 11 Grand Tours and was a fierce competitor. This book from William Fotheringham traces Merckx's career - from his early years to stunning victories, doping controversies, tragedy and appalling injuries. In amongst all this, it also shows the true character of Merckx who was a sensitive, anxious soul. Superbly written, this is a really good read for any cycling fan.
Put your feet up with a good book
After a hard ride or a few hours watching cycling on TV, putting your feet up with a good book about the sport is a great idea. With so many awesome books to choose from, you will definitely find something to pique your interest. If you need a helping hand, any of the above will do the job perfectly.