6 of the best cycling gadgets
We've got 6 awesome accessories for the technology-savvy cyclist!
We'll take you for a ride through some of the best cycling gadgets and gifts out there on the market!
6) GoPro and bike mount
For the keen cyclist who likes to share their adventures on social media, an action camera could be the perfect gift. Action cameras have become increasingly popular for cyclists; so whether the bike rider in your life is tearing down mountains on their MTB, or if they're a commuter cyclist looking to safeguard themselves on the way to work, these could be a great gift.
Depending on the brand, action cameras are available to suit most budgets. Cheaper action cameras make a great first camera for anyone just starting out with cycling and filming themselves, while splashing out for the higher-end models will get you better quality images and more storage space. Other features may include WiFi, GPS capability, touch screen and even slow motion, to prolong the memory of those blink-and-you'll-miss-them moments.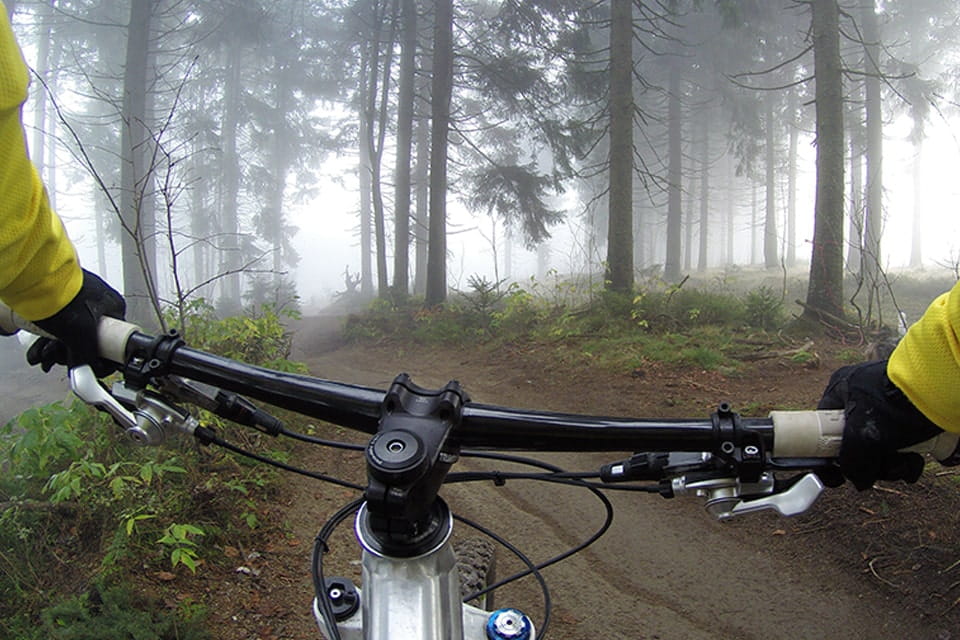 Mounting a GoPro on your bike means you can capture your most exciting rides and help keep yourself safe.
5) A cycle computer
For the cyclist who likes to keep track of everything, a cycle computer is a must. Cycle computers track everything from current speed to average speed, trip distance to total day distance, ride time to total ride time, altitudes and so much more.
They are available wired and wireless. The cheaper options tend to have fewer functions but can still keep up with all of the data that your average cyclist needs – and some can even track your calorie consumption!
You'll find that some brands of cycle computers come with quite small screens which can be difficult to read (but hey, find a cyclist that sacrifices speed over style!)
If you think that your cyclist would prefer it however, some have a much larger and clear display, which makes it easier to keep track while on the move. The statistics are great for keeping on top of fitness goals, or simply to satisfy a cyclist's curiosity.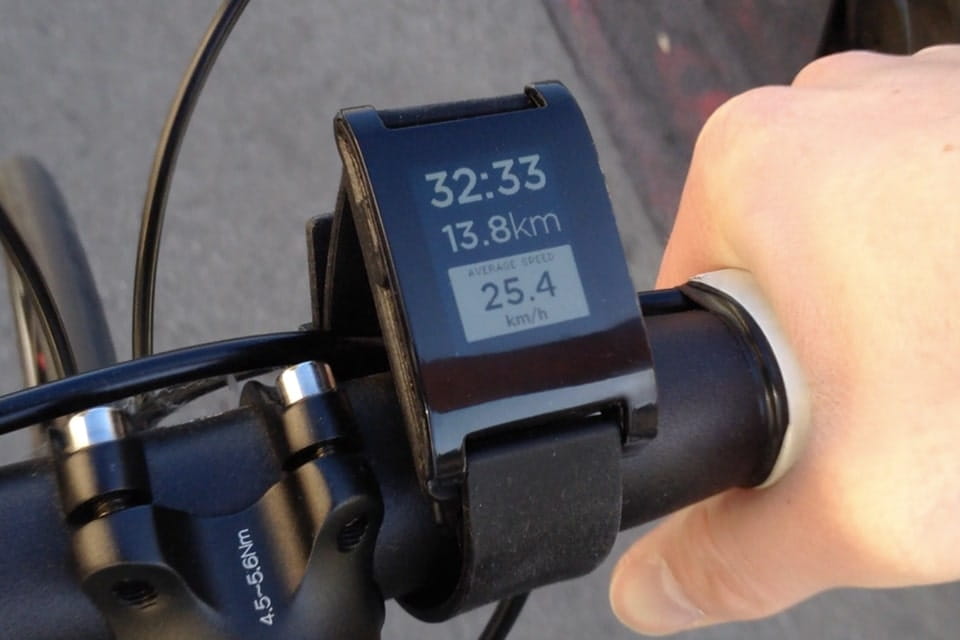 Pair your cycling computer with your smartphone to help keep track of your fitness routine.
4) Cycling GPS
For the cyclist who wants to know more than just the distance travelled, a GPS can make the ideal gift. Some even offer advice on training such as hydration and nutrition tips or information on recovery training.
Cycling safety features can include incident detection so that certain routes can be avoided if they might cause delays or other problems. No cyclist wants to be held up mid-training and lose their flow. While cycling maps and difficulty ratings help to find the perfect routes for each fitness level, apps and other data fields can also be downloaded, to tailor the device to whatever suits the user's needs best.
Some devices can even be paired with a smartphone to track other riders, perfect for when riding with a group of friends, all at varying speeds and fitness levels.
3) A Strava account
One of the biggest innovations for tech-savvy cyclists is Strava. With Strava, cyclists can let their inner-show-off free when they're out on the bike. By registering for an account and downloading the app, riders can connect with their fellow cycling fanatics on Facebook, share their recent rides and even try their hand at Strava art!
This is where social media meets life in the saddle. If the cyclist in your life hasn't already got an account, then this may be worth signing them up for. Other brands have launched their own alternatives, such as Zwift or Garmin Connect so the choice is yours as to which fitness community suits them. Just make sure they give out Kudos!
2) Bluetooth earphones
Riding alone can become lonely, even if a cyclist is surrounded by stunning scenery. So, provided there is no danger of traffic or anything else which needs listening out for, a pair of earphones can help keep a cyclist's mind occupied. For example, a cyclist may wish to listen to some inspirational music or a relevant podcast whilst cycling.
There are a range of earphones available which are suitable for the bumps and uneven ground. They are designed to withstand a rough ride, be worn comfortably and provide hours of use per charge. Many can even be paired with a Bluetooth device. OpenFit products even allow the wearer to listen and maintain external noise awareness at the same time.
Since the weather can't be controlled, earphones specially designed for cycling will usually be waterproof. Although, the more expensive options will tend the be more resistant than the cheaper alternatives. So, if the cyclist you're buying for likes to ride in all weathers, it may be worth investing in something that can withstand adverse conditions.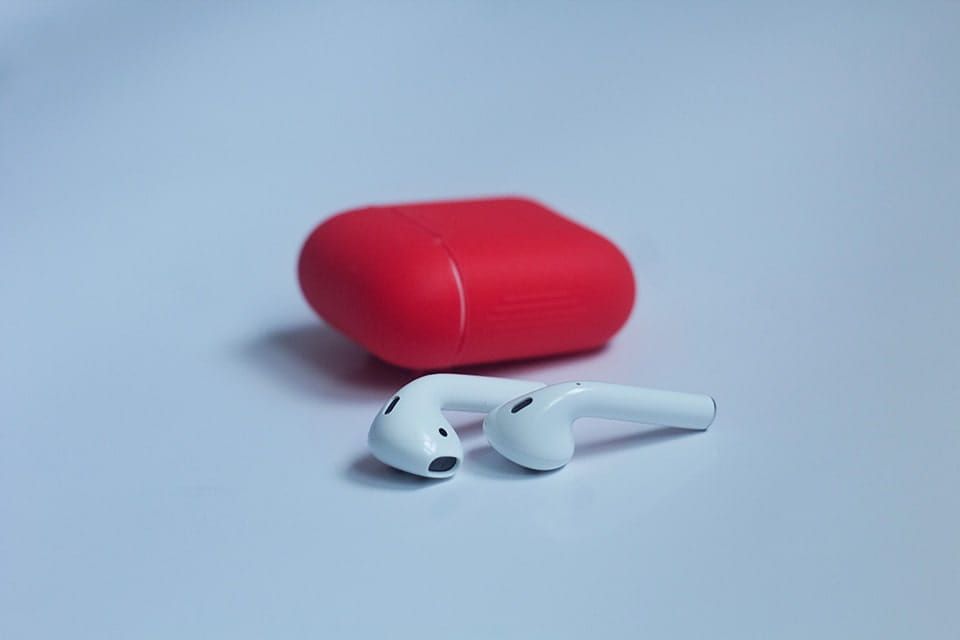 There are a number of different manufacturers of bluetooth earphones to choose from.
1) USB bike lights
While bike lights may not be seen as modern technology, gone are the days of sticking cheap plastic lights to your bike and hoping for the best. These days, lights are a lot more endurable and can be recharged via a mains or USB port. They also give out better light and make it easier for cyclists to be spotted, making it possible to ride even in winter when daylight hours are extremely limited. So, there's no reason to go into a slump as the days get shorter. Of course, they are water-resistant too.
Some of the more expensive lights even have a built-in camera and can be connected to a smartphone, so cycling videos and photos can be edited and shared on social media. Although on most lights, the camera will turn itself off when the battery starts to run low, prioritising safety by keeping the light powered.

TAGS
Commuter
Student
Mountain
Road
Sport