What does Brexit mean for cycle tours in Europe?
What does Brexit mean if you're planning on heading to Europe or if you've already got a European bike tour booked?
Cyclists have long trekked across Europe in search for the most challenging climbs and warmer weather. For those of us who like to spend our time away in the saddle, either taking in the local sights or competing in a sportive, what does the prospect of a no-deal Brexit mean?
How will Britain's withdrawal from the EU affect you if you've already booked a biking holiday across Majorca, or if you're still deciding whether to take a sunny break on your bike later in the year? We'll give you the lowdown including the latest news of Brexit and how it could affect you, as well as a handy checklist of things that you'll need to know.
How many cyclists travel to Europe?
Regardless of your level of expertise, whether you're a seasoned sportive rider or a novice looking to tackle some challenging climbs in a warmer climate, you should be able to find what you're looking for in Europe. A report by the European Cyclists' Federation in 2012 estimated that the cycling tourism market was worth an estimated €44 billion. This figure was taken from a study which claimed that there were over 2 billion trips taken by cycling enthusiasts across Europe every year.
European nations such as Denmark and the Netherlands have embraced cycling as part of their day-to-day lives, but how will Brexit affect Brits coming to the continent for their adventure holiday or cycle tour?
What are the consequences of a no-deal Brexit on your leisure holiday?
How easy is it going to be to get you and your bike to Europe once the UK leaves the EU? If you're thinking about booking yourself a leisure holiday, what are you going to need to know about travelling to Europe with your bike after the Brexit deadline?
After the UK leaves the European Union, air travel for British passengers shouldn't be affected. There are some countries who have moved to ease any worries about missing flights because of brutal airport queues. Portugal – which has become an increasingly popular destination for biking breakaways according to Cycling for Softies - may implement dedicated control lanes in order to help British tourists avoid disruption after Brexit.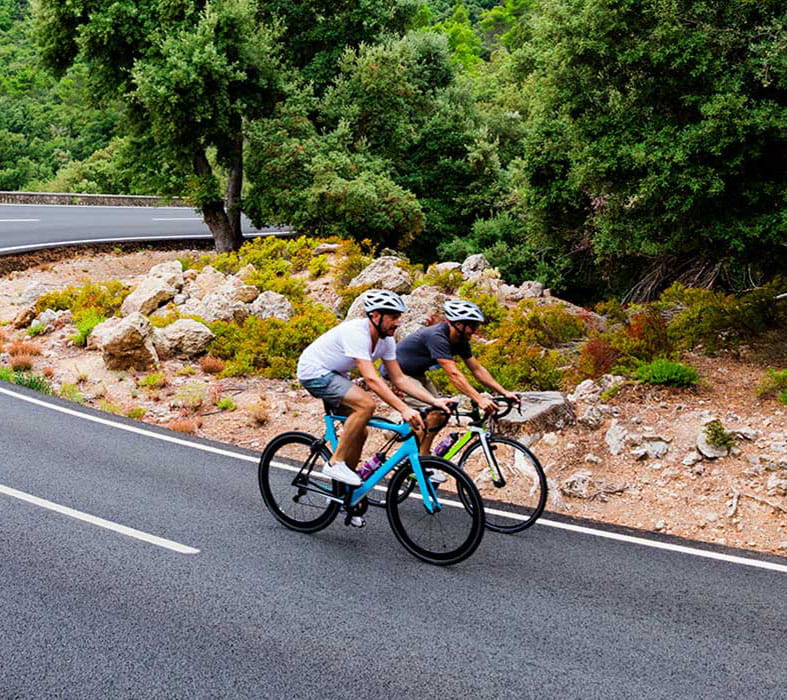 Will you get a refund if your flight is cancelled?
As it stands, Brits planning on a leisure holiday in Europe will still be able to get there by plane. Flights from the UK to countries in the European Union are still permitted to take place, but beware that there is a risk that many flights may still be cancelled. If you've booked your cycling trip as part of a package holiday, you should still be refunded by the firm you've booked with in the unfortunate event that your trip gets cancelled.
Travelling by ferry after Brexit
If you'd prefer to travel with your bike by car, and as such will be looking to cross into Europe by ferry, your journey could be made easier by the fact that ferry services will continue to be protected by law.
For those who are planning on travelling to Ireland for their biking getaway, of which Brits made up 15% of all such trips in 2013 according to Fáilte Ireland, travel should remain unaffected thanks to the existing Common Travel Area.
Travelling by car after Brexit
If you're planning on driving through Europe, then you'll need to be aware of the changes in regulation that may come into place as a result of a no-deal Brexit. Currently, a UK driving licence permits you to drive in all EU countries, but after January 31st, you are likely to need an International Driving Permit – or two – to drive in Europe. As different countries are signed to different conventions, if you're driving through France and Spain you will need to obtain both 1949 (Spain) and 1968 (France) driving permits. These permits are available to purchase online from the Post Office.
If you're taking your own car abroad, then you'll also need a green card from your insurance company and a GB sticker to put on your vehicle.
What else do you need to check before Brexit?
Britain's withdrawal from the EU has been a particularly confusing time for many of us. We can't blame you if things have got a little bit foggy since the original referendum way back in 2016! As such, we'll run you through what you'll need to consider before you head away…
Check your passport
Firstly, you may need to check your passport and how long you've got left until it expires. The UK government has recommended that anyone travelling to Europe after Britain leaves the EU should have at least six months remaining on their passport after their date of arrival.
Check your healthcare insurance
The government has advised that you make sure that you've got a healthcare policy in place before you head abroad.
If you've got a European Health Card – or EHIC – to cover medical treatment for illness and injury while you're travelling, then this may not be valid after Brexit. This could be an issue if you were to fall or hurt yourself while you're competing or out for a leisurely ride, as it may mean that you'll have to pay for what can be costly medical bills.
Different European countries have different medical charges, so you might want to have a read into how much you could end up paying for any hospital treatment where you're heading.

TAGS
Mountain
Road
Sport
Leisure