The 'How to' guide on using Strava. Find out everything you need to know!
1) What is Strava?
Strava is the tracking, performance and social network for athletes, used by millions of runners and cyclists around the world.
2) How does Strava track cycling activities?
Strava users can track and upload their rides using GPS data. The Strava app can be used on a smartphone or smartwatch. Strava can also connect with a third-party GPS cycling computer.
3) How does Strava work with an Apple Watch?
The Strava Apple Watch app will track you as you exercise. It can display real-time information on the distance you've travelled as well as info on your pace and your heart rate.
4) Can I use Strava on my Apple Watch without my phone?
Yes. You can use the Strava app on your Apple Watch without your iPhone if you have a Series 2 or 3 Apple Watch. If you have an earlier version you will need to carry your phone with you.
5) Can I use Strava without a WiFi or mobile data connection?
Yes. Strava will record your ride but it won't load and refresh maps or sync data.
6) Can I use a Strava map without a WiFi or mobile data connection?
Yes. You can use a map without a data connection. You can load a map onto the app while you have a WiFi or data connection. Then you can follow the route you have already uploaded. Data will sync when you've connected again.
7) What if I don't get a strong enough GPS signal?
GPS signals can be affected by obstacles between your device and the satellite it is communicating with.
Poor GPS signals, especially for an extended period of time, can result in data errors. Make sure that GPS usage is enabled in "Location" settings.
The GPS signal will work best if the device is not affected by obstructions such as buildings, hills, mountains, trees, etc.
You can also make sure your device is well mounted and not buried deep in a backpack or pocket to ensure it receives the optimum GPS signal.
It can sometimes take a few minutes for the device to acquire a strong signal from the satellite it is communicating with when you're on the move. Allow a few moments before you set off for the device to find the satellite it will be sharing data with.
8) What if my data won't sync?
Tap the Refresh icon at the top of the screen. If the activity still does not sync, you can try logging out of the app and logging back in to refresh data.
9) What are Segments in Strava and how do I create one?
Strava users can create Segments to mark the most interesting parts of their rides and to share info on features, inclines etc with other users and vice versa.
Strava will publicly rank your performance on segments against other users if you opt to share data.
Segments have a start point, an endpoint, and a sequence of locations in between. Click on the More icon and then click on Create Segment. Then you can specify the start point and endpoint using the green and red sliders on the map.
Strava will check for duplicates and you can opt to make the Segment public or private.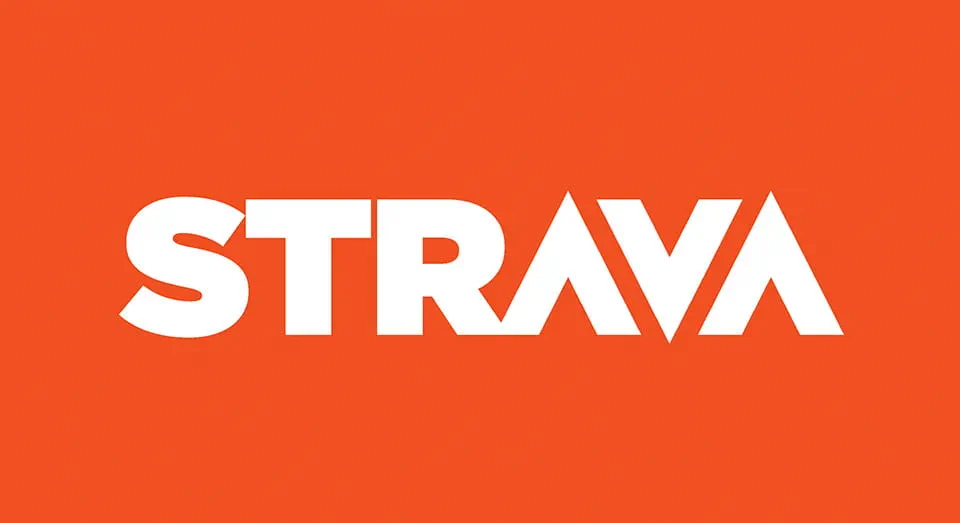 Get everything you need to know about Strava, one of the most popular apps for cyclists / Image Credit: Tour of Britian.
10) How can I edit the details of an activity?
When viewing one of your activities, tap the three dots icon to access the main menu and select Edit Activity.
You can alter the activity's name, type, gear used, and your privacy settings.
You can also crop the activity and remove extra data at the start or end by logging in to strava.com.
11) Does the Strava app automatically pause my activities when I stop moving?
The Strava app can be set to pause automatically during running and cycling activities. You can select to auto-pause or not in the app settings.
When you cycle with auto-pause enabled, the app will cease recording when you stop moving and then resume when you set off again.
12) My activity did not match a Segment, why?
To match a Segment, Strava needs to recognise that the activity has covered the entire Segment from the start point to the endpoint.
Strava does allow some tolerance for inaccurate or incomplete tracking data for matching segments.
13) What happens when I start a Segment?
You can star your favourite Segments to store them as favourites. Starred Segments will appear on your profile.
If you have audio notifications enabled, you will hear real-time voice announcements to mark the start, middle, and end of starred segments.
14) If I delete an activity on the app, will it be removed from Strava?
Yes. The app syncs with strava.com and will delete any activities you have opted to.
15) How do I update my account settings on the Strava app?
The Strava app allows you to edit certain elements of your profile and settings. Some elements will need to be updated by logging in to strava.com.
16) Where are my personal bests stored on Strava?
You can see your records and personal bests on Strava under the "My Stats" section of your profile.
All your personal records on Strava will need to be manually entered by you. They're not automatically generated.
17) Where can you add your weight and track calories in Strava?
Log in to strava.com and enter your bike info under "My Gear" in your account settings. Strava needs this information to make power calculations and to calculate calories burned.
Enter your personal weight in your profile settings and keep it updated here.
18) Can I share my activities on Facebook and Twitter?
You can share your activities, achievements and performance on Facebook, Twitter, and other social media platforms by tapping the Share icon in the Activity Details view.
19) Do subscriptions apply to both the app and the website?
Yes, after purchasing a subscription in either the app or through the website, you will see the features enabled in both the app and the website.
20) Can Strava subscriptions be set up to automatically renew?
Yes, when you purchase a Strava subscription through the website, your subscription will automatically renew either monthly or annually depending on your chosen plan.
Your subscription will auto-renew unless cancelled at least 24 hours before the end of the current period.
21) Can I switch my Strava subscription between monthly and annual terms?
You cannot change the term of subscriptions after you have purchased them, but your current subscription can be cancelled and a new one selected with a different term.
22) What causes gaps and flatlines in heart rate sensor data?
Flatlines or gaps can appear in an activity's heart rate analysis when there is a poor connection between the heart rate monitor and the device.
If this happens, try moving the device to a different location during activities. You may get a better result by putting the phone in a front pocket or side pocket to improve the signal strength.
Another way to improve the signal strength is to use a case which places the phone away from the skin to stop interference.