The complete guide to Strava challenges!
How to take part in and create Strava challenges and the best tips for cyclists
In recent years, Strava challenges have become extremely popular, and with the absence of group events, virtual events have cropped up as an alternative, helping to keep many of us motivated throughout these challenging times.
What are Strava challenges?
Each month, Strava offers a number of challenges as an enjoyable way to encourage people to push themselves that extra mile to achieve their goals. Challenges often vary in length – they can last a day, a week or even an entire month!
Each challenge encourages participants to complete either a set amount of mileage, elevation or time. If you manage to complete the challenge, you'll receive a nice reward for your virtual trophy cabinet.
What are the best Strava challenges?
• Gran Fondo – this requires you to do a 100km ride in one activity
• Cycling distance challenge – riding 1,250km in a month
• Cycling climbing challenge – gaining 7,500m of elevation in a month
• Cycling challenge – ride a total of 600km in a month
• Cycling endurance challenge – riding a total of 1,600km in a month
In addition to the above, popular brands will often put on their own challenges and when you complete those, you'll not only receive a trophy for your virtual cabinet, but you'll sometimes receive special discounts and access to one-off products. If you're new to Strava, then check out our handy guide to the most frequently asked Strava questions!
How do I take part in a Strava challenge?
Participation couldn't be easier – all you need to do is search the Challenge gallery for open challenges and click the join button for the ones that most ignite your spark.
Once you've entered a challenge, you need to ensure Strava is recording your rides, either on your tracking device or smartphone – otherwise, you'll be missing out on those all-important miles and elevation gains.
Taking part in a Strava challenge is a brilliant way to get motivated whilst improving your health and fitness. Whatever your reason for taking part, here are our top tips for getting the most out of your challenge: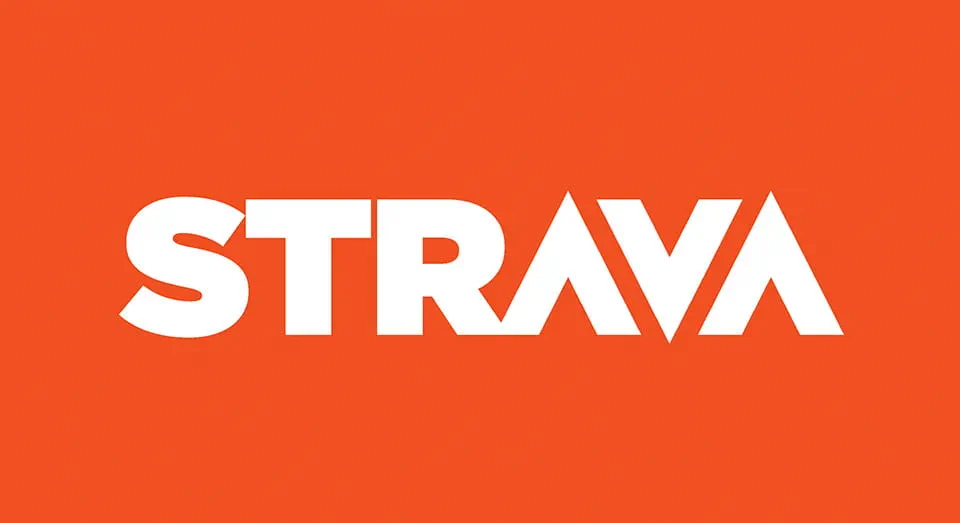 1. Turn on Strava, but don't worry about stats on the road
While out on the road, the temptation can be to look at your device and not pay attention to your surroundings. This is extremely dangerous, so try to get into the habit of looking at Strava after your ride as a way of reflection.
2. Find your fit
Whether you're looking at cycling 10km or 100km, you need to ensure your bike is comfortable. Setting your saddle height correctly can be time-consuming, but finding the sweet spot is crucial for comfort, performance and injury prevention. There are plenty of methods and apps available to help you set your saddle correctly at home.
3. Dress for the weather
The old saying goes, "there's no such thing as bad weather, just the wrong clothes" and it's true for cycling. The weather can change rapidly, so make sure you have the right layers to enable you to cool down or warm up quickly.
4. Find your pace
It can be really exciting to start a new challenge, but before trying to ride 100km in a day, it's worth trying to get some time out on your bike first. Get some training rides in to understand your level of fitness and be realistic with your goals and how quickly you can achieve them – you'll enjoy the challenge much more if you're not completely exhausted after each ride.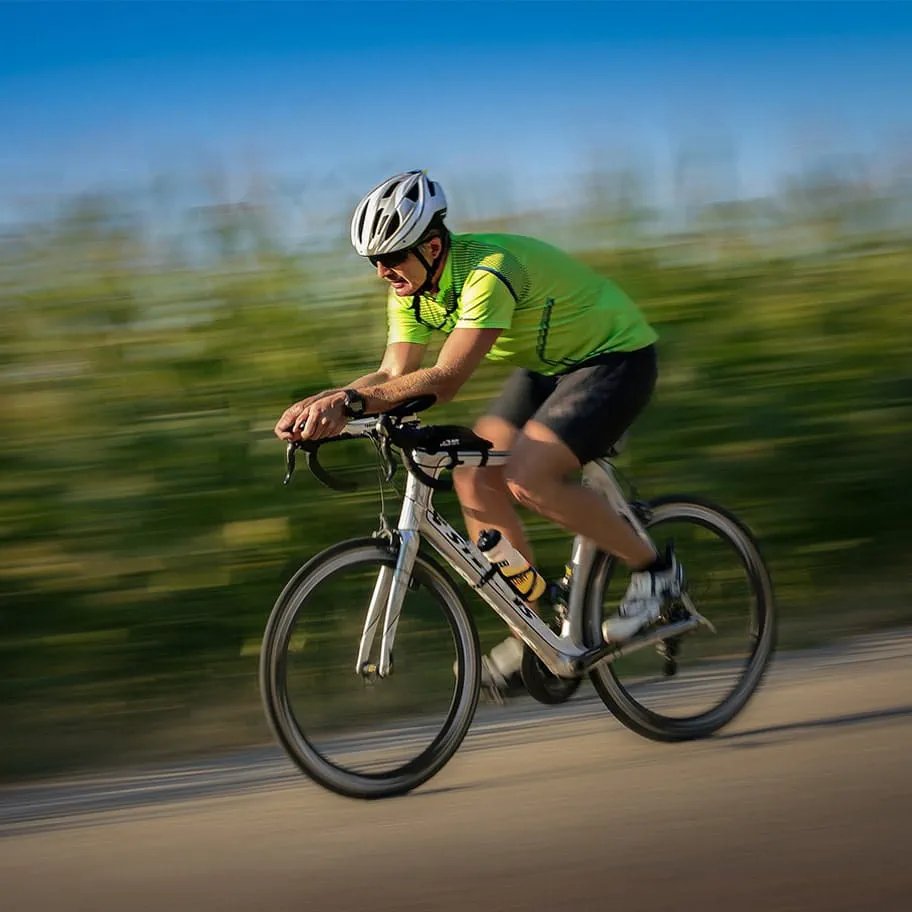 It's important to keep fit, but keep you challenges achievable. You can increase incrementally as you go!
5. Plan ahead
Need to ride 1,250km in a month? Set small achievable goals which you can hit daily or weekly. This will help you avoid falling short of the distance or time before the challenge is over and will keep you accountable.
6. Fuel properly
If you're planning on doing long periods of activity, ensure you're keeping hydrated and energised by fuelling your body correctly, even if you're not hungry or thirsty. Not fuelling correctly could lead to extreme tiredness and not recovering properly, ending your Strava challenge attempt. There are plenty of brands out there which offer energy gels to help keep you feeling revitalised on the go and don't take up too much space.
7. Changing gears
If you're new to cycling, make sure you spend some time understanding the gears on your bike as this can make a huge impact, especially if you're completing a climbing challenge. To find the right gear, many professional cyclists recommend starting in the middle gear and once it becomes too difficult, change down and repeat.
8. Practice basic technique
Having some basic cycling techniques under your belt will help you feel more confident on the roads. Your front brake is a lot more effective at stopping you, so get used to using it lightly rather than pushing it down heavily.
9. Build up a support network
If the idea of trying to complete a challenge solo is daunting then look at joining a club. Cycling clubs are a brilliant way of pushing yourself and are a perfect way of riding with people of similar abilities.
10. Be proud of your achievements
Strava is a fantastic tool which allows you to keep track of where you've cycled, how many miles you've done and even allows you to explore segments you've been on without needing to keep track of it all manually. It's brilliant to see how far you've come and improved since that first cycle and will help you stay on track.
You don't have to be a professional to take up cycling – anyone can do it! It's a great low-impact form of exercise, easy to fit in to everyday life. So why not sign up to a Strava challenge and see what goals you can smash this year?